These Are My Confessions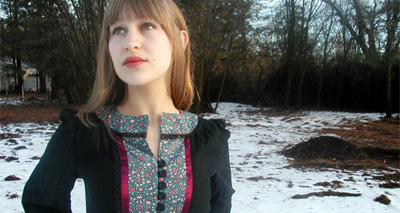 Once hype around
Y's
arose, I took another look at
Joanna Newsom
. She was an artist I not only could 'not get into', but just plain could not stand. Her voice was just too much for me. Close friends pushed her on me time and time again, but there was no use. One day I finally gave
Y's
a listen and was blown away. I knew about all the production and big names behind it, I just didn't know how good it really was. Her voice was a little watered down compared to her last album,
The Milk-Eyed Mender
which helped me accept her music. Once I got into
Y's
moving on to
MEM
seemed like a smart choice. It was tough to suck in my pride after years of denying Joanna Newsom, but the denial has come to an end. And for some reason, it's hard to admit that.
I'm in love with Joanna Newsom - "Sprout and the Bean"
Bonus:
Here's a remix I found of "Bridges and Balloons",
The Milk-Eyed Mender
's opening track. What's your consensus on it?
Joanna Newsom - "Bridges and Balloons (Pocket Mix)
*Link Removed to Save Bandwidth for
New Site